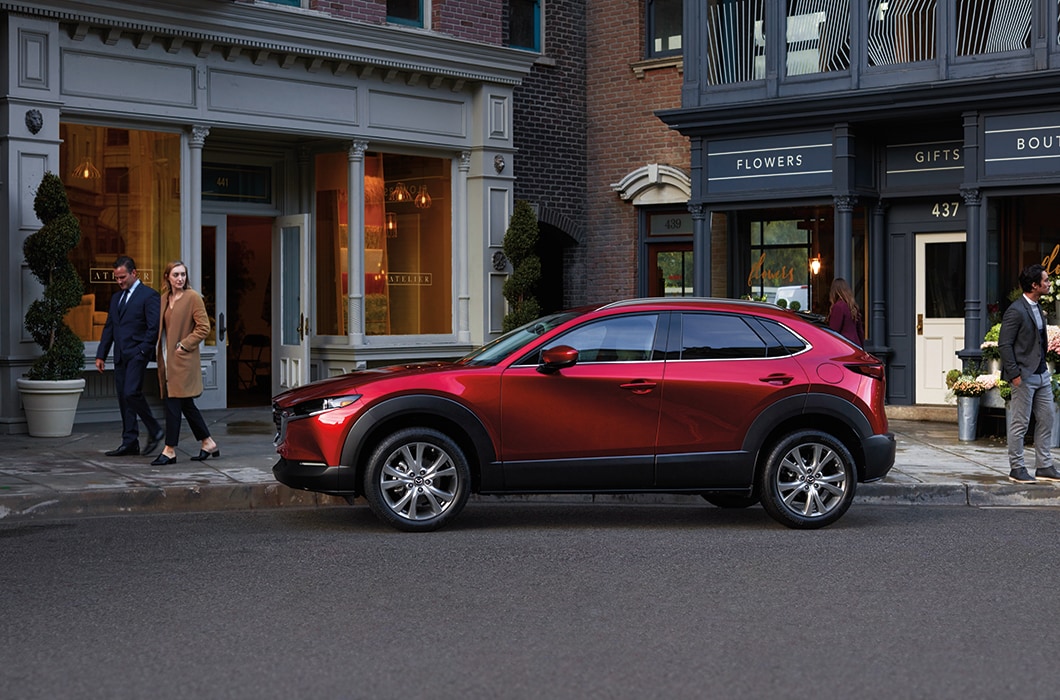 The brand new 2020 Mazda CX-30 is expected to be in high demand this year. The fact that it is available in four trim levels: the standard CX-30, the Select Package, the Preferred Package, and the Premium Package, each with its own individual features and benefits, means that discerning drivers will have a number of options to choose from. And if that wasn't enough, they can also pick between front-wheel and all-wheel drive as well.
In its design, the CX-30 utilizes LED lights not only as a means of providing more safety through better illumination on the road but also a statement in style and art. The headlamps are sculpted and shaped in a manner that adds depth and sophistication to the front end, and the taillights offer the appearance of an afterglow that almost haunts the road behind it.
The body and frame of the 2020 CX-30 are engineered to withstand a serious collision or major impact, being manufactured with a high tensile and stronger grade steel (which actually make it lighter and more agile), but with the active driving display and blind-spot monitoring, chances are you won't ever have to test it out. 
The engine is the much talked about Skyactiv - G, which deftly balances power, acceleration, road stability, and traction, as well as fuel efficiency and overall performance. Working in unison with the G-Vectoring Control Plus system, the Mazda CX-30 handles as well as any vehicle in its class, providing a safe and secure ride to wherever your destination may be.
To find out more about what the all-new 2020 Mazda CX-30 can offer you, simply head on out to Koeppel Mazda. Our dealership is located at 77-12 Northern Blvd in Jackson Heights, NY 11372. You will find our friendly team members ready to help you with anything that you may need.
Hours
Monday

9 a.m - 9 p.m

Tuesday

9 a.m - 9 p.m

Wednesday

9 a.m - 9 p.m

Thursday

9 a.m - 9 p.m

Friday

9 a.m - 7 p.m

Saturday

9 a.m - 7 p.m

Sunday

11 a.m - 5 p.m