Each and every year Mazda has stepped up to the plate by producing top-of-the-line vehicles at prices that are affordable for every budget. Their sleek designs, exciting technology, and modern safety features work together to create perfect vehicles, and the all-new 2019 Mazda3 certainly fits that bill.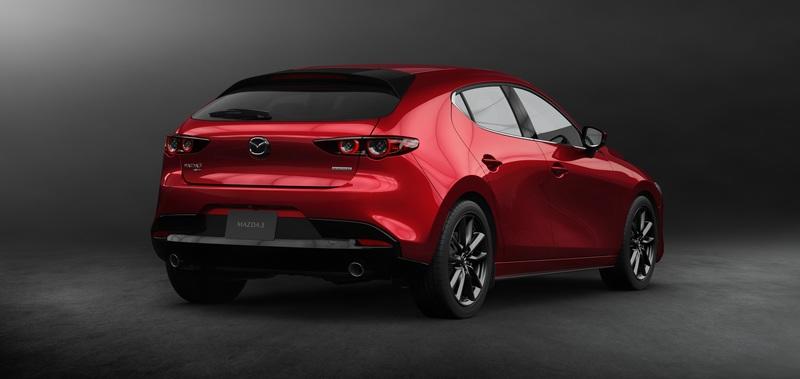 ​
Available for purchase this March, the Mazda3 starts at just $21,000 and features the first all-wheel-drive system available on this model. There are a total of nine different trims available to choose from, meaning you'll get every single detail your heart desires and none that you don't. You're also able to select between a classic sedan and a hatchback body style.
On the outside, the new Mazda is even more smooth than those from years past as they embrace the modernity of streamlined vehicles packing a serious punch. Under the hood, you'll find a Skyactiv-G version of the 2.5-liter 4-cylinder engine. It's capable of producing 186 horsepower and an impressive 186 pounds per foot of torque. A 6-speed automatic transmission comes standard in all models aside from the Premium hatchback. A 6-speed manual can be substituted at absolutely no cost, however, if you don't want to drive a stick shift vehicle.
The interior is sure to impress just as much as the exterior thanks to horizontal vents, climate control, and tucked away cup holders for a clean, well-organized feel. Every model comes standard with an 8-speaker sound system that can be upgraded to a 12-speaker Bose unit for optimal listening within the cabin, and the updated infotainment system features an 8.8-inch screen.
Ready to get behind the wheel of your very own 2019 Mazda3? Stop by and visit us or give us a call here at Koeppel Mazda today! Our highly knowledgeable sales team will find the ideal match for you at the best price in town! Visit our dealership today at 77-12 Northern Blvd in Jackson Heights.