Drivers who are looking to replace their family sedan are increasingly drawn to the 2019 Mazda CX-5. Though not a sedan proper (rather, it's a compact crossover), the CX-5 has the look and feel of an upgraded sedan, with the main draw being increased cargo space. But there's more to appeal to drivers than storage space. Let's take a closer look.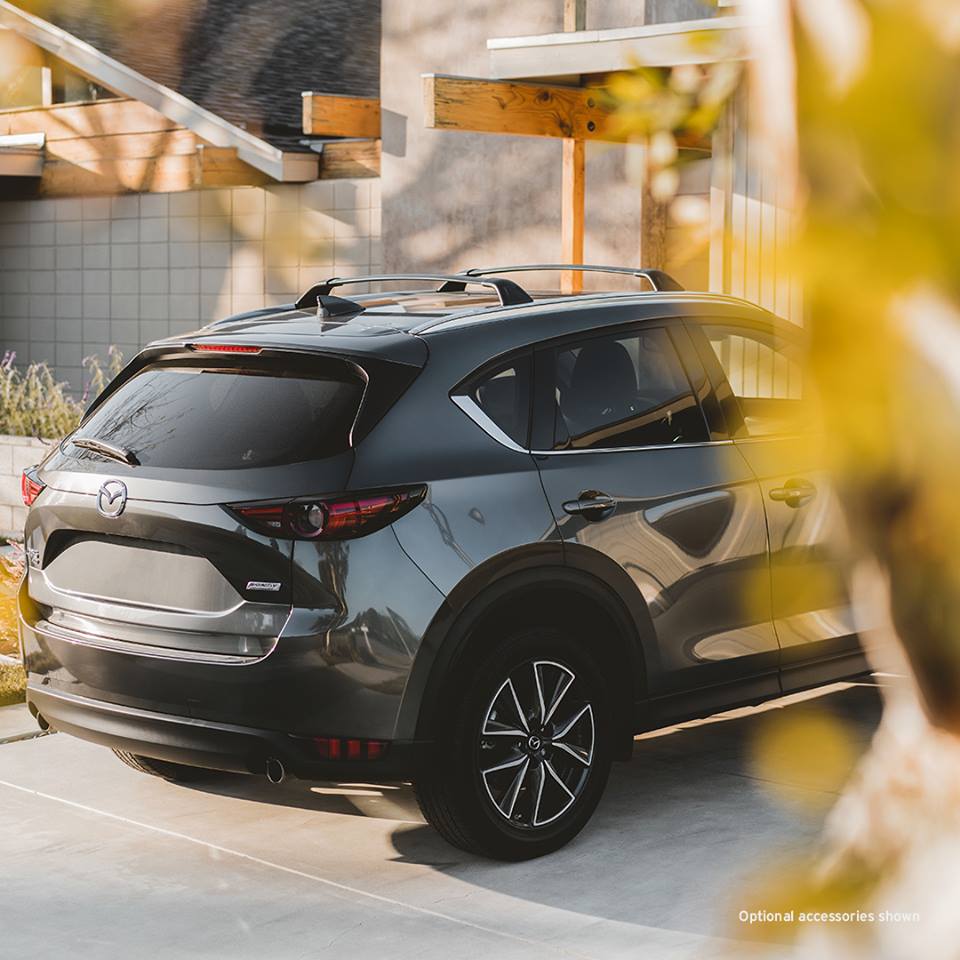 In terms of engine, three options are available based on the trim. The most common engine in the 2019 is a basic 2.5-liter four-cylinder model, which offers a good balance between fuel economy and power. It also allows for two-wheel and optional all-wheel drive. Two trim levels, Grand Touring Reserve and Signature, are equipped with a 2.5-liter turbocharged four-cylinder engine. This trades greater power for lower fuel economy. Finally, the Signature trim can also come fitted with the 2.2-liter turbocharged diesel engine, which has greater torque and somewhat better fuel economy than the basic 2.5-liter.
Mazda continues to make alterations to its tech options, and the CX-5 is no different. The dash-mounted infotainment screen does everything you'd expect, such as display driving stats, temperature, and activate cameras for a better view, but does away with touchscreen interactivity that has become popular in recent years. It still allows for Apple and Android device connectivity, but for direct input uses a unique commander dial, which is easy to learn and feels natural to use. Simplifying the touchscreen is reflective of the overall luxurious yet understated interior. The alloy accents and French stitching creates a comfortable atmosphere without being flashy.
Special attention should be given to the G-Vectoring Control Plus technology Mazda utilizes. Essentially, it provides more grip for turning by shifting weight onto the front tires just as a turn begins. It's an excellent safety feature that gives the CX-5 more of a utility feel.
Finally, let's talk about space. The CX-5 can comfortably seat five people, and when doing so has 30.9 cubic feet of interior space. However, when the back seats are folded down, this amount nearly doubles. This is about average for its class.
Koeppel Mazda can answer any questions you have about the 2019 Mazda CX-5. Visit us at 77-12 Northern Boulevard in Jackson Heights, or call us at 866-828-4991.