More and more drivers these days are listing fuel efficiency, performance, and safety among the most important features in vehicles when they are looking to make their next purchase. It can be very hard to find a vehicle that excels in all of those categories by themselves, not to mention several others as well. But one car that is continually exceeding expectations is the Mazda3, and we wanted to tell you a little bit about it.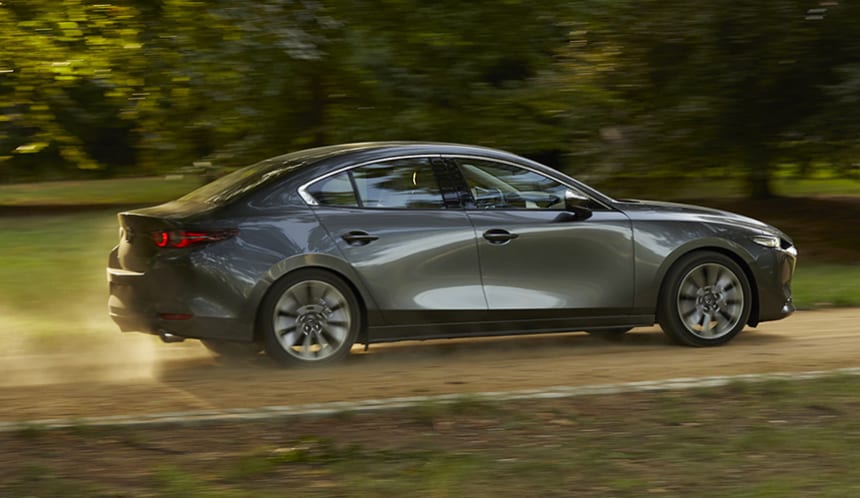 ​
This sedan offers a number of packages that have everything from premium leather seats to an electric sunroof. It is the perfect commuter car and serves admirably on long trips as well. Designed for comfort and luxury, this vehicle really is in its own unique class. The interior has also been upgraded to provide greater sound resistance to road noises, making your drive less stressful and more relaxing. It also offers numerous smart tech upgrades from previous models. In all honesty, it really is a vehicle you need to get behind the wheel of and check out for yourself.
So, if you or another driver in your family is looking for a sleek and sophisticated vehicle with tons of great features and smart accessories, then head on down and visit us at Koeppel Mazda in Queens. You will find us located at 77-12 Northern Boulevard in Jackson Heights. You can also give us a call at 866-828-4991 to speak with one of our expert staff members who will be glad to help you in any way that they can.
Whether you are at the very beginning of your shopping experience or simply trying to find the best price before buying, don't rob yourself of the chance to look over our amazing inventory and speak with one of our low-pressure team members. The only thing you have to lose by not stopping by is the best deal!