2021 Mazda CX-30 Lease & Finance Deals in Queens, NY

Explore the New 2021 Mazda CX-30
Life is a constant pursuit of chasing your dreams for what's next. We don't know what it entails before we get there. But to even come close, you first need to get going. With the new 2021 Mazda CX-30, your journey towards what's next is in powerful hands. Built to facilitate your daily needs in style, the new 2021 Mazda CX-30 combines elements of sporty athleticism and sophistication to help create something truly iconic.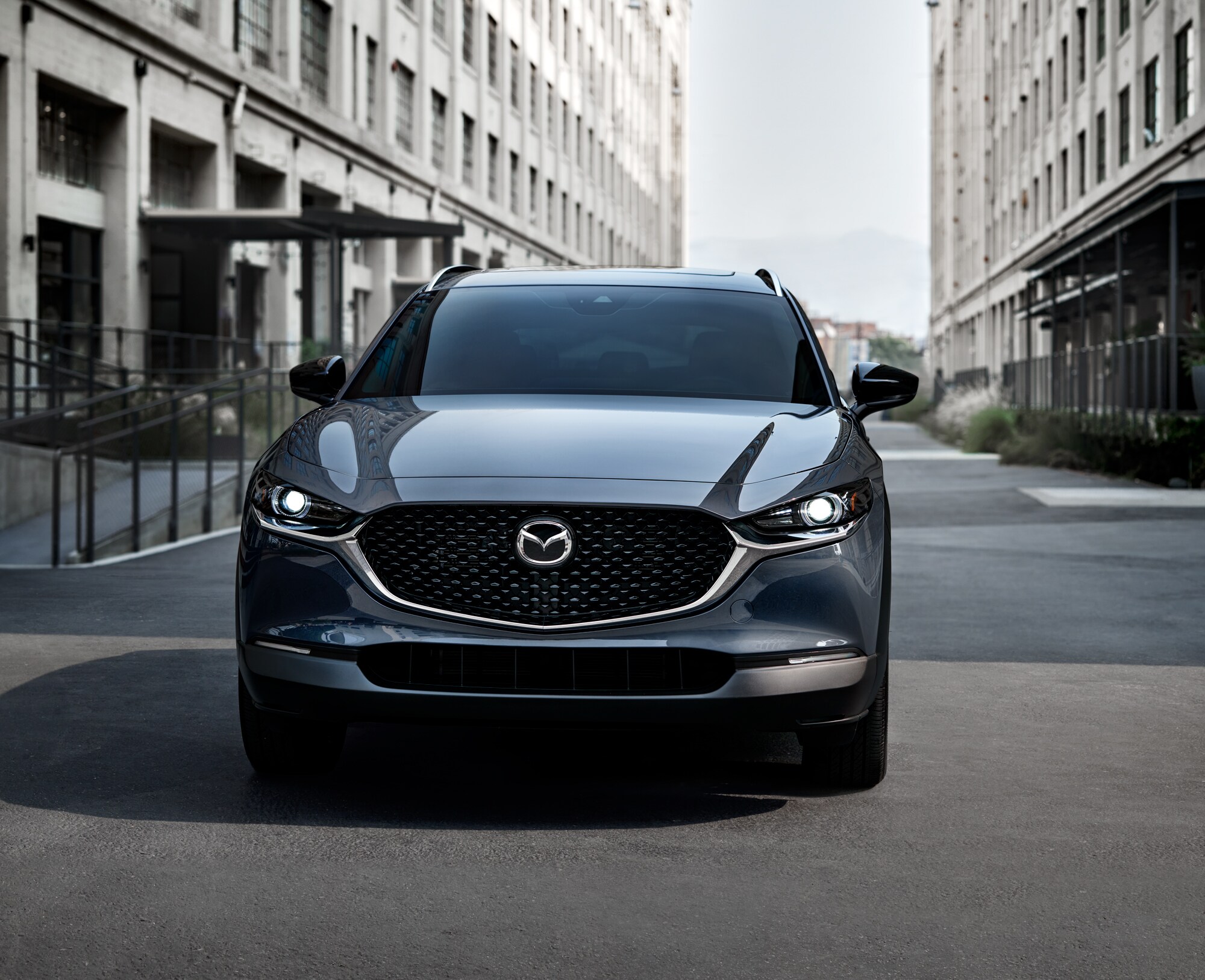 Glamorous & Gentle
At first glance, the new 2021 Mazda CX-30 is timid yet tenacious, ready to strike at a moment's notice. Graced with an array of beautiful and flowing exterior body lines, the new CX-30 keeps you looking sharp and moves you through the air with improved aerodynamics. No matter which angle you look at it, there's no denying the CX-30's exotic grandeur. Hand-crafted with attention to detail and style, the Mazda CX-30 is a sure-fire way to ignite the crowd.
Inside the cabin, the new 2021 Mazda CX-30 features a well-appointed cockpit that's equipped to keep you connected. Standard with Black Cloth interior upholstery, the seats are stitched with precision to bring out an executive aesthetic that's well beyond first class. Ergonomically designed to fit the contours of your body the best, the new CX-30 stakes its claim as offering one of the smoothest and comfiest rides of all time. Well within arm's reach of all your ship's controls, both front-seat captains and rear-seat passengers can easily access everything on-the-go.
Tech & Safety
For ultimate comfort and peace of mind behind the wheel, the new 2021 Mazda CX-30 offers the best of both worlds. Using your smartphone, drivers can click to remotely start the engine when it's cold outside in the morning. Before you get in and go, customize your comfort level inside the cabin with just the swipe of your finger. With the same finger, click to learn about your Mazda's vehicle health status and monitor your parked car to ensure you don't ever lose track of it.
When it comes to safety, the new 2021 Mazda CX-30 is intelligent and responsive when you need it most. Whether you're commuting to the office or embarking on a family road trip, the Mazda CX-30 provides you with the confidence that you need to take command of your most challenging endeavors. To help keep you and your passengers safe, the new CX-30 comes standard equipped with the i-ActiveSense Safety Technology suite, including innovative features like:
Blind Spot Monitoring
Rear Cross Traffic Alert
Mazda Radar Cruise Control with Stop & Go
Smart Brake Support
Lane-Keep Assist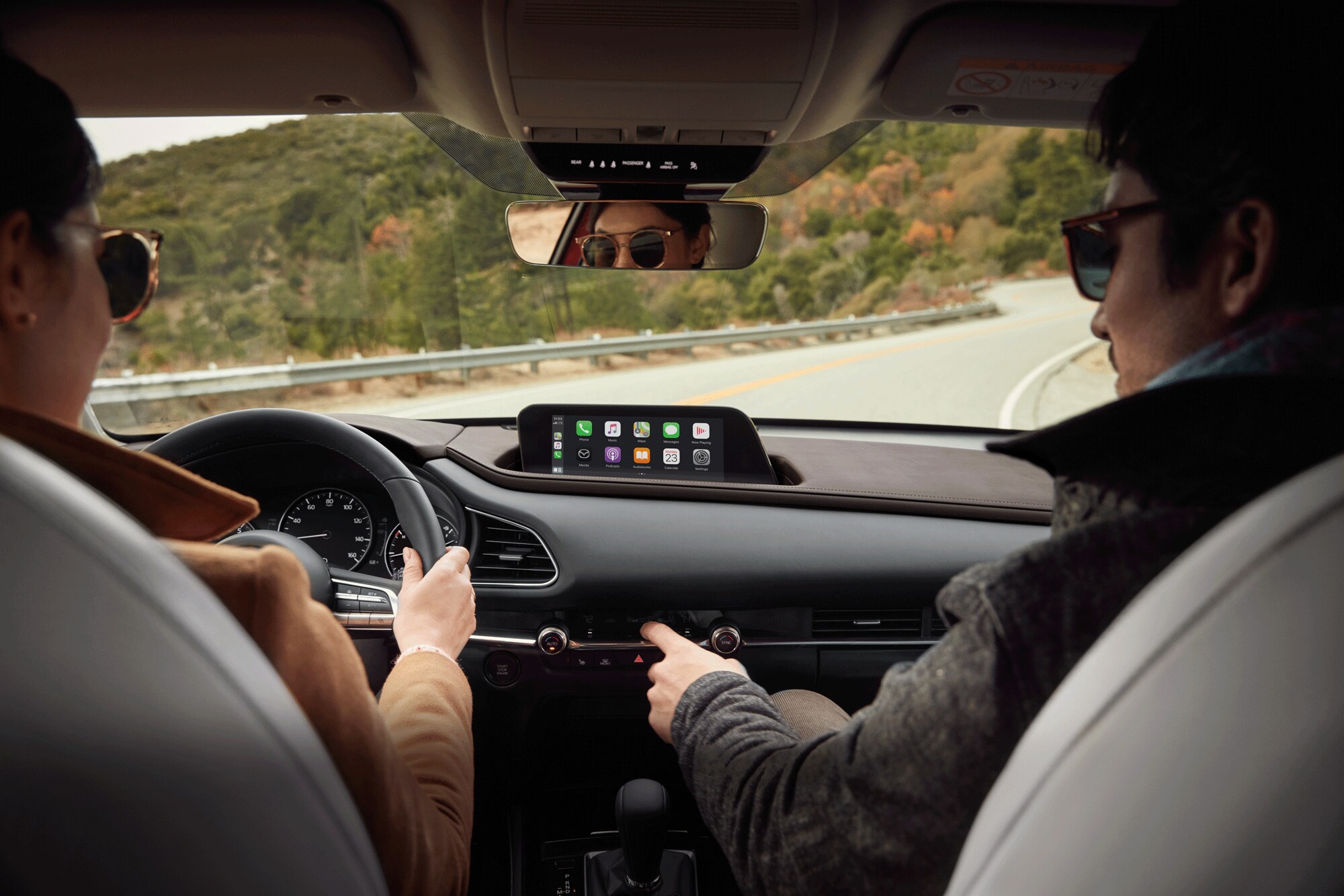 Turbocharged Performance
Scheduled to arrive by the end of the year, the new 2021 Mazda CX-30 is now confirmed to come standard with a 2.5-liter turbocharged four-cylinder engine. Boasting upwards of 250 horsepower and 320 pound-feet of torque, the new Mazda CX-30 is a prime example of what new-age compact SUVs are capable of. Equipped with all-wheel drive and a six-speed automatic transmission, the CX-30 Turbo blasts its competition out of the water with class-leading performance stats and power output.
ARRIVING SOON 
LEARN MORE TODAY